Date: July 8 - 21, 2018
Age: 10 to 18 year-old students*
China is more than simply Beijing, Shanghai, and Hong Kong. Come experience the unique local cultures and majestic landscapes of Guangxi, a fog-shrouded, mountainous region along the borders of Vietnam. Home to a range of peoples—Han Chinese, Thai-speaking Zhuang, and hill dwelling Miao—Guangxi reflects the complex diversity of contemporary China.
Our program offers unique immersion experiences and outdoor adventure. Learn Chinese with well trained teachers and peer students from Guangxi and other parts of China, spend time with a local family in the bustling metropolis of Nanning, hike the precipitous Dragon's Back Rice Terraces, and work with local activists to preserve endangered cultural practices. You will also have the opportunity to assist American teachers in providing American classroom experiences to Chinese peer students. The program aims to foster student skills in intercultural communication, global understanding, leadership and independence.
Study the diverse cultures of Guangxi's ethnic minorities

Learn basic Chinese language and calligraphy

Float down the beautiful Li River, a UNESCO World Heritage Site, and see the karst peaks that have inspired centuries of scroll paintings

Live with a local Chinese host family and attend programs with Chinese peers, learning about life and schooling in China

Journey to nearby mountains and see verdant tea plantations

Work with local craftsmen to preserve endangered cultural practices

Teaching assistant experience with providing an American classroom experience to your Chinese peers.
Program Fees:$1,250Jper student, which covers:
Program class fees

International round-trip airfare

Food, lodging, transportation and activity fees in China
JThe total program cost per student exceeds $6000. The program hosting organizations provide generous subsidy to make it very affordable.
Passport fee and Chinese visa application fee($140 standard)

International traveler insurance

Shopping and other personal expenses
Program hosting organizations
This two-week program is
Sponsored by the Youth Department under the General Administration of Sports of China and China Mountaineering Association.

Supported by Guangxi Sports Bureau and Guangxi Education Bureau.

Organized and hosted by Nanning Red Team Outdoor Sports Group, HiElites Education and Nanning No. 3 Public School.
Very limited open seats. Applications are accepted on a rolling basis until filled.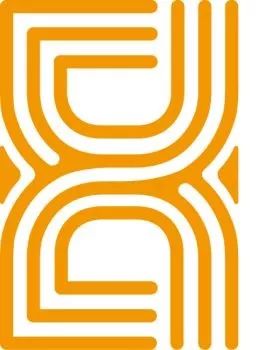 Yajing Chen, Ph.D.

Director of Academics,Northeast region

HiElites Education and Technology Company

Email: yjchen@hielites.com

Lei Wang, Ph.D.

Chief Academic Officer

HiElites Education and Technology Company

Email: Lei@hielites.com



*We are unable to accept applications from Chinese citizens.
Top
Notes:
Please log in,Quick register and log in
We will use your email address Password is the first 6letters of your email address ,Please reset the password after login.。